The purpose of this project is to create a packaging illustration to build a logo and branding image for the newly opened Cafe Zen in Stratford, Ontario.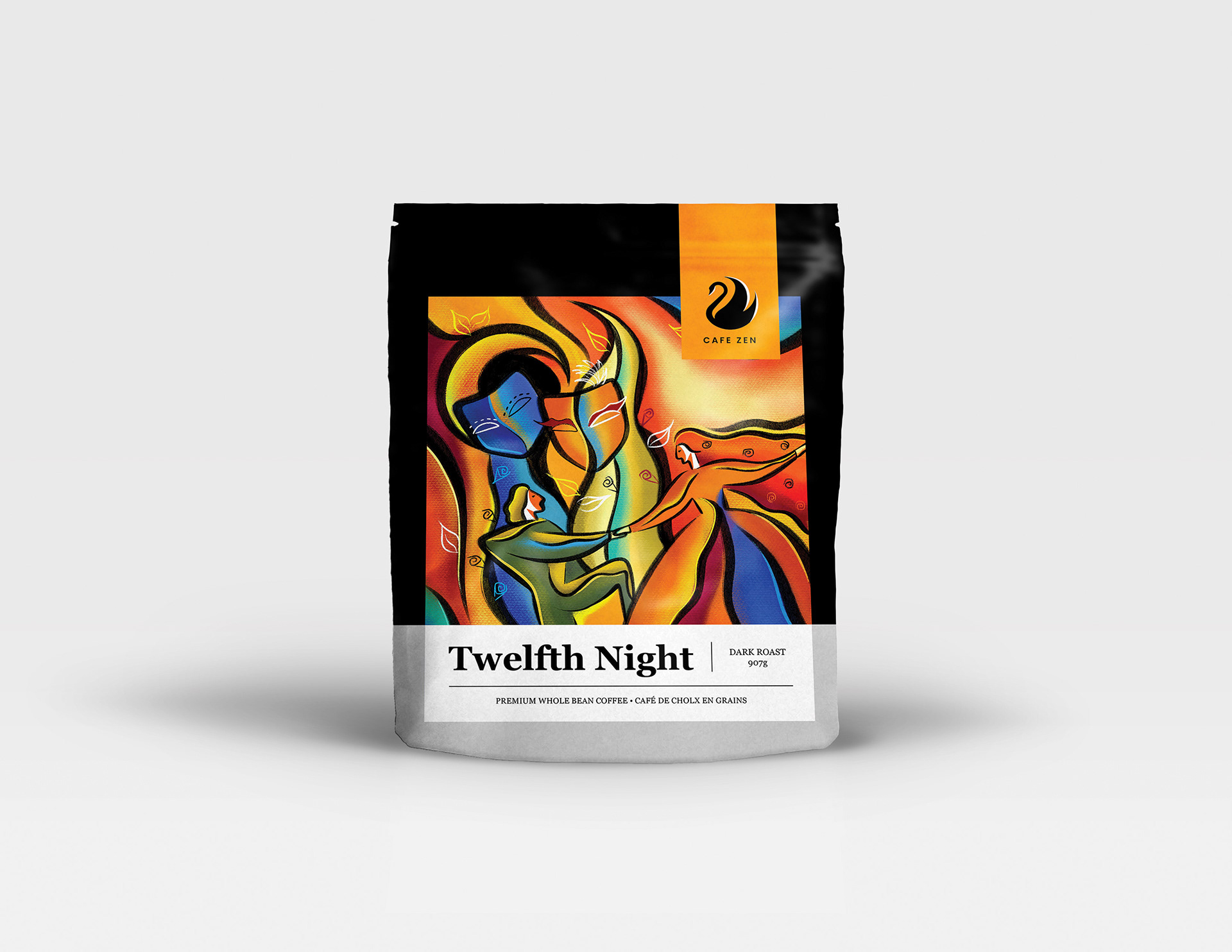 Based on the research, I created the cafe's logo with the Stratford representative swan as a motif.
Also, based on the client's request, I drew and produced artwork inspired by artist Leon Zernitsky's illustration. Graphic illustrations were created using charcoal, pastels, brush pens, and airbrushes to reveal a variety of textures and thicknesses.
Orange on a black background is the main color, which is a very visually striking color combination that is easy to imprint on the public.